If you are flying first class, Emirates will now send someone to your home to check you in at no additional cost. This probably sounds awesome, and kind of like an April Fool's Day joke.
Emirates Home Check-In Service for First Class Travelers
Starting today, Emirates First Class passengers have the option to check in without even leaving their home or hotel room, at no additional cost.
With this service, an agent will visit your home or hotel room in Dubai or Sharjah at a pre-booked time and complete all check-in formalities. This includes checking documents, checking baggage and issuing boarding passes. This must be booked at least 24 hours before departure and the formalities can take place up to 6 hours before the departure of your flight.
Then you can use your pre-booked Emirates complimentary chauffeur service to get to the airport at your convenience, at least 90 minutes before departure. Once at the airport, you can go straight through passport control and security, then proceed to the lounge. However, if you have additional baggage that you still want to check in, you can go to a dedicated counter for that.
For what it's worth, Emirates first introduced home check-in a few years ago as a paid service for all passengers. The airline now offers this service as a free service for first class passengers.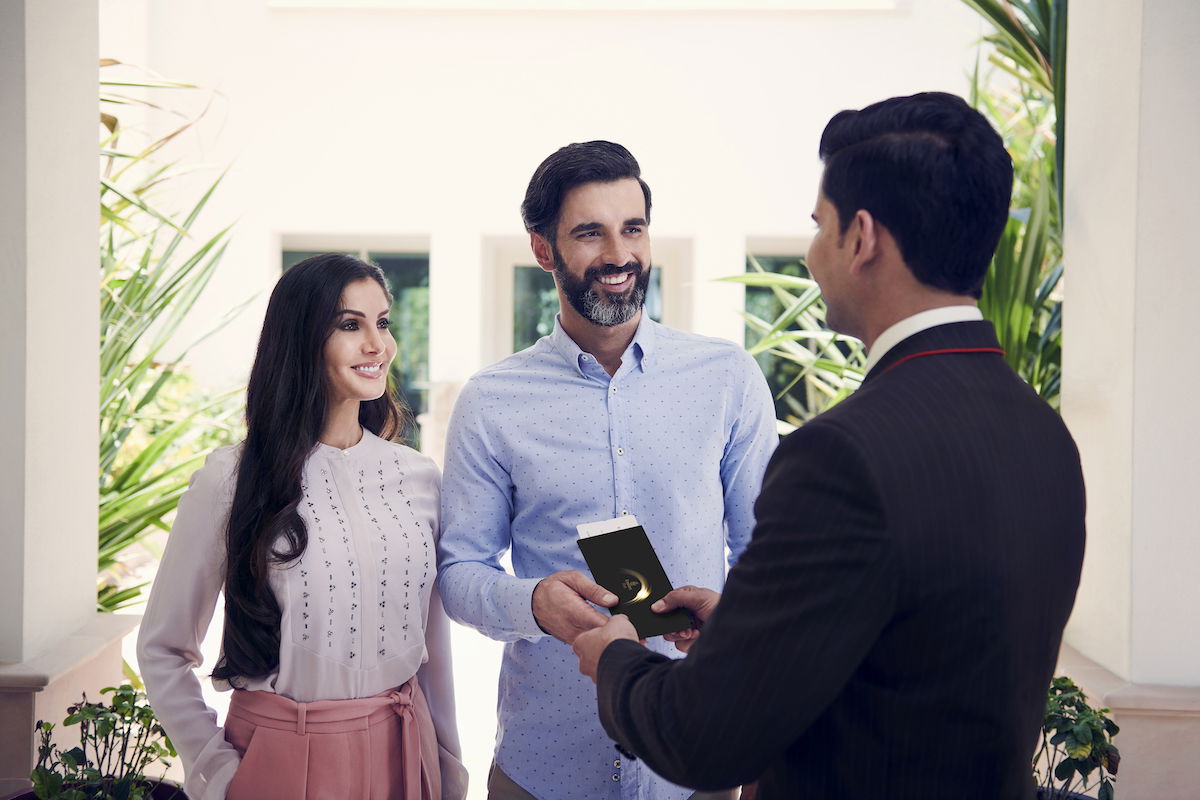 It's a great concept, but very niche
Emirates is adding yet another feature for first class passengers without taking anything away, and it's totally awesome. I'm trying to think of circumstances in which something like this would be useful, given that:
Emirates already offers a chauffeur service, and the driver drops you off at a dedicated premium check-in area with porters, so it's not like you have to carry your bags yourself
Most people are more of a last-minute packer and may not want their bags taken six or more hours before departure; besides, they may scramble at the last minute to prepare for the trip, so they may not want to commit to being there at a certain time
With the existence of online check-in and widely relaxed travel restrictions, it's not like checking documents is a huge hurdle anymore, at least for most.
I suspect this feature could be useful if you're traveling with a large family, or have a ton of luggage, to the point that it won't even fit in a chauffeured car. But other than that, I'm not sure what problem this is supposed to address.
Again, I think it's important to recognize that the local UAE crowd often appreciates services that the rest of us wouldn't necessarily expect or find useful. For example, pretty much every "automated" feature or machine in the UAE always has human staff in case someone needs help, so…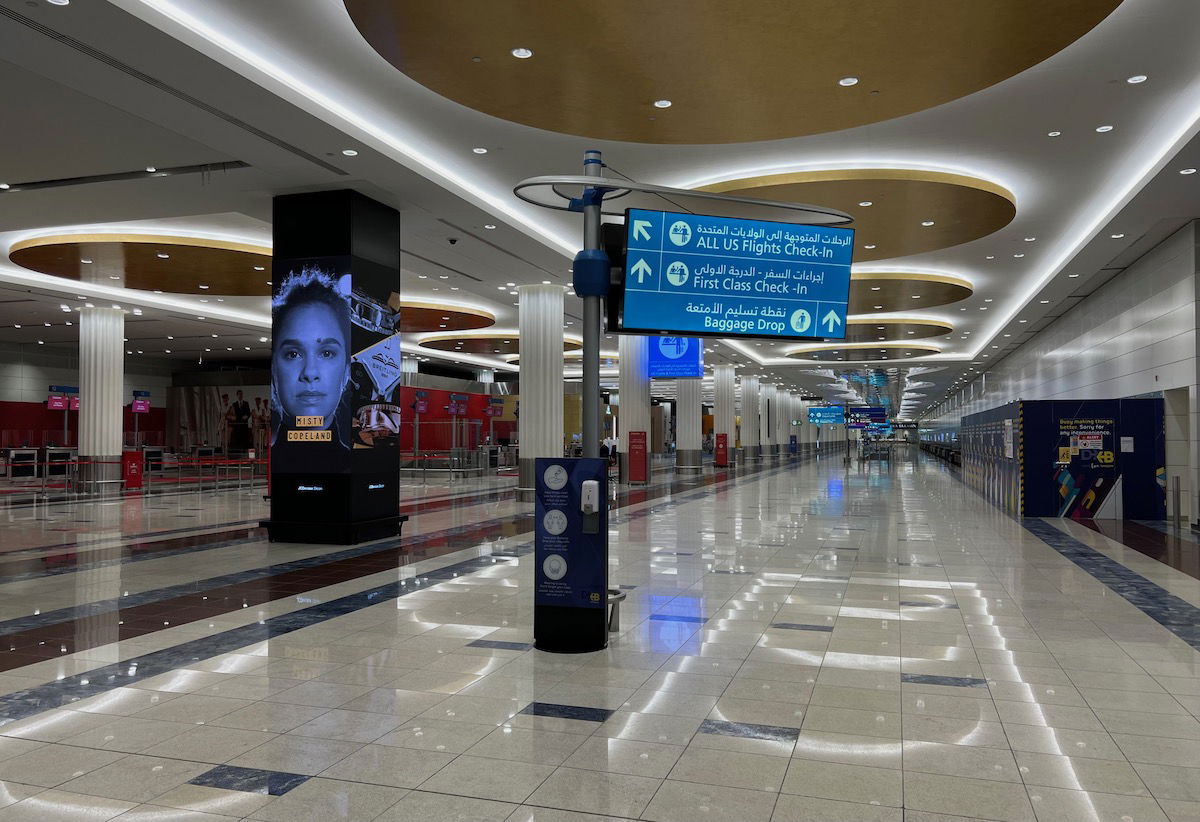 At the end of the line
Emirates First Class passengers can now check in from the comfort of their home or hotel room in Dubai or Sharjah at no additional cost. Essentially, the check-in counter is directly accessible to you, from printing your boarding pass to checking your documents, including checking in your baggage.
This is an innovative feature, although I feel the circumstances in which it is useful are quite limited.
Can you imagine using Emirates home check-in?