Last update:

We put all PC cases through a comprehensive set of tests and reviews, so we can directly compare and benchmark each one accurately and against the direct competition. This allows you to get the perfect case to suit your needs and aesthetic.
We have a long list of questions that we work on when evaluating the quality of every PC case we review.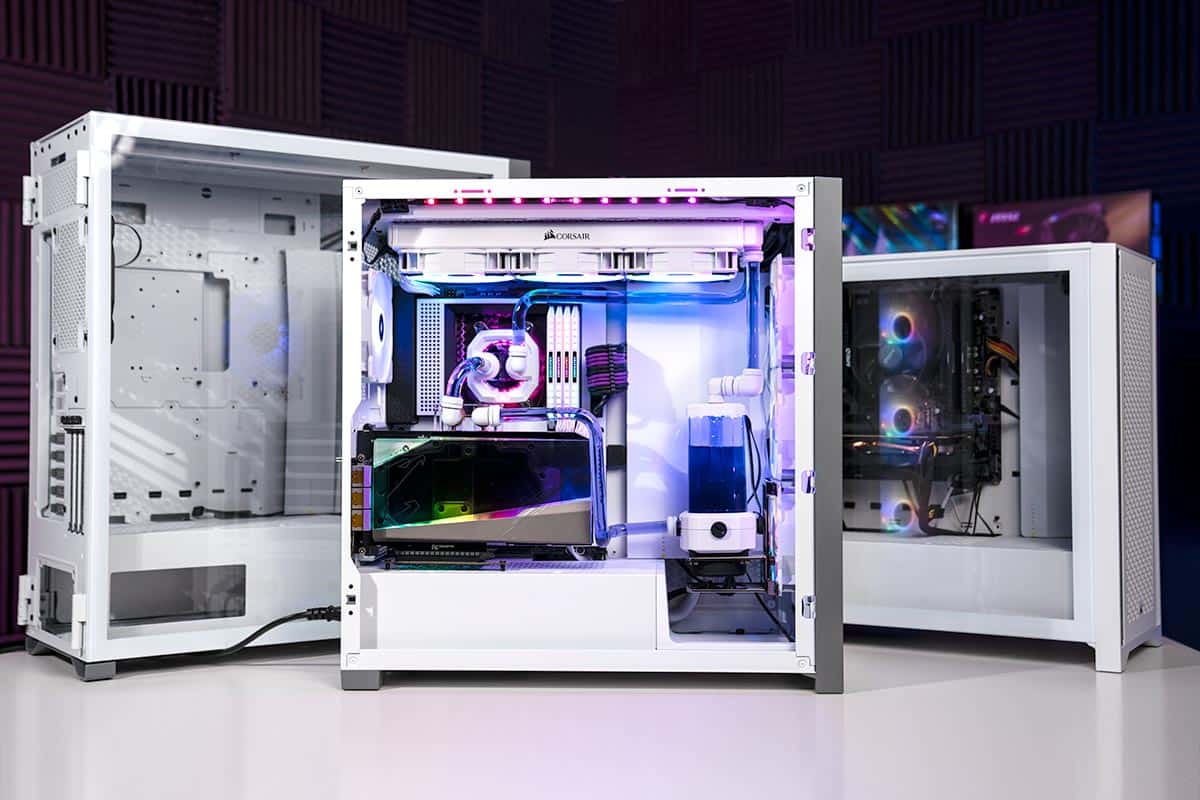 Aesthetics, build quality and design
What is the weight? What are the dimensions?
How good are the filters, thumbscrews, panel gaskets, shroud, drive bays, drive trays.
Are the cutouts in the optimal places? Are the eyelets high quality or are they falling off?
Are there gaps between the panels where air can escape?
Panels or chassis bend/squeak easily?
How easily do the panels and elements snap together (eg glass front panel with magnets, ball joints, screws)?
Are the screw holes properly aligned and machined?
Does the case look good?
Does this case bring something different or innovative?
Is it easy to remove tempered glass?
Is the interior layout functional?
Is there room for water cooling?
What is the maximum GPU the case can support?
Where are the fan locations?
We detail support for heatsinks and fans (what different ways can you configure an AIO?).
How many ports are there and are there enough on the front?
Are the cables easily where they need to go? Are the cables flexible? Do you need to move drive bays and brackets for optimal cable management? Is there room for fan controllers?
Performance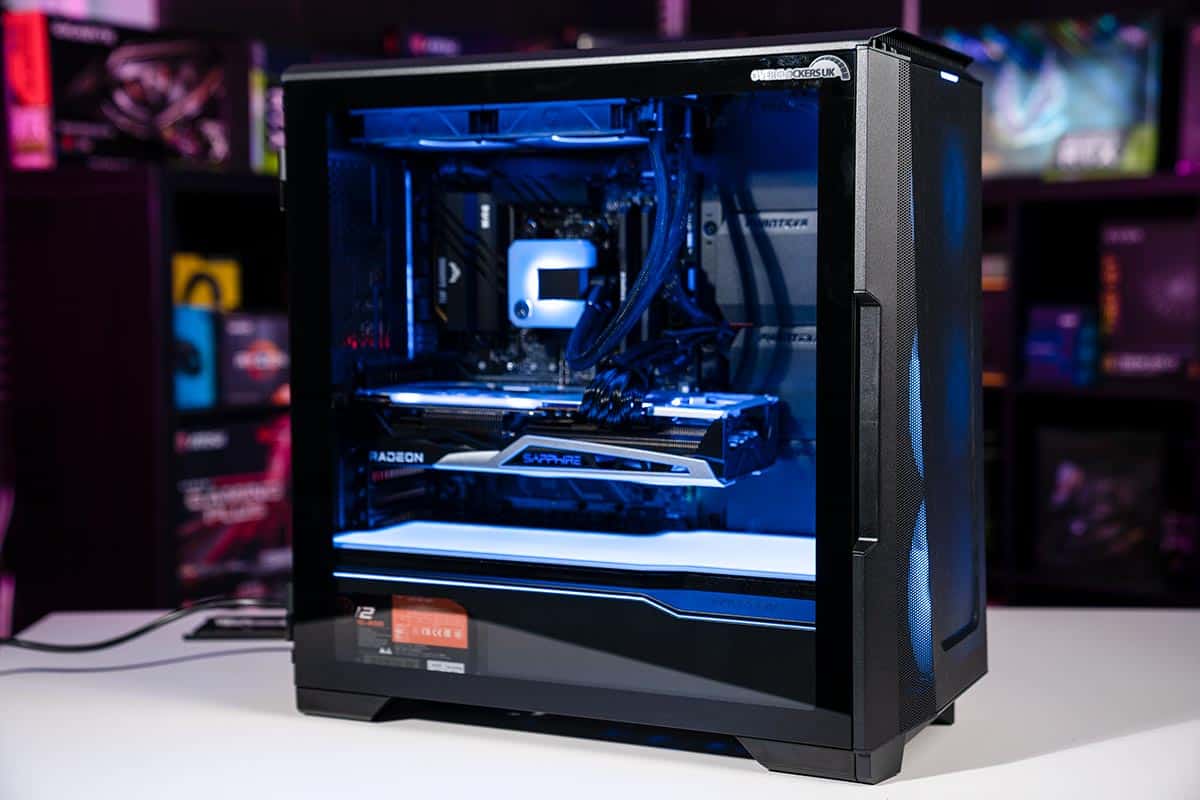 We take the resting temperature before running stress tests on the CPU and GPU using Cinebench and Blender. We then resume the temperatures, using Afterburner and HWiNFO.
We test the GPU and CPU on the following games with the highest settings and record temperature.
All of the above is done with off-the-shelf fans. If necessary, we redo the tests with an additional fan and with the front panel off.
We use a smoke machine to record a visual video of the airflow.
How we score – criteria and weighting
We rate PC cases out of 5 stars with the following weighting. As some categories are more important than others, we assign different weights to ensure that the overall score has the highest level of accuracy.
Performance (50%)
Performance is the most important aspect of a PC case. We focus heavily on airflow and acoustics because the PC needs to run as efficiently as possible. How well a PC case performs in these tests weighs heavily on our score.
Build quality (20%)
A PC case should be well built and built to last. We take a closer look at quality, inspecting gaps, issues and imperfections.
Functionality and features (20%)
The PC case should have a logical layout that makes it easy to build. We also like to check out the awesome features that enhance the product and aren't just for show.
Aesthetics (10%)
Aesthetics matter the least when it comes to a PC case, but in a world of RGB lighting and tempered glass PC cases, we still want a case that looks great on the desk/floor.
---
WePC guides to buy the best PC case
The perfect PC case isn't just about utility, although performance is hugely important. Your perfect PC case will also have to match your style and aesthetic – you'll be looking at it every day, so make sure you like it. We put every PC case we receive through rigorous review and testing to give you the ultimate confidence when buying. If you're looking for the best PC case money can buy, you should check out our best PC cases article. We also have a number of other comprehensive buying guides.