The internet has backed a woman for refusing to let her sister-in-law accompany them to their vacation home for a vacation.
In a post on the Reddit forum r/AmITheA**hole on Tuesday, u/Budget-Problem9946 shared the story which now has thousands of reactions.
She explained: "My husband and I are planning a week's vacation at my vacation home which I inherited from my parents a few years ago. We are leaving on Friday and returning home next Friday. We are bringing my three children, my husband had mentioned bringing our mutual friends and their two daughters and was totally ok with that.
"I told him to invite them as our children get along well and are good company. The vacation home has access to the lake with canoes and kayaks and plenty of fishing/swimming areas. However, they don't can't come because of work."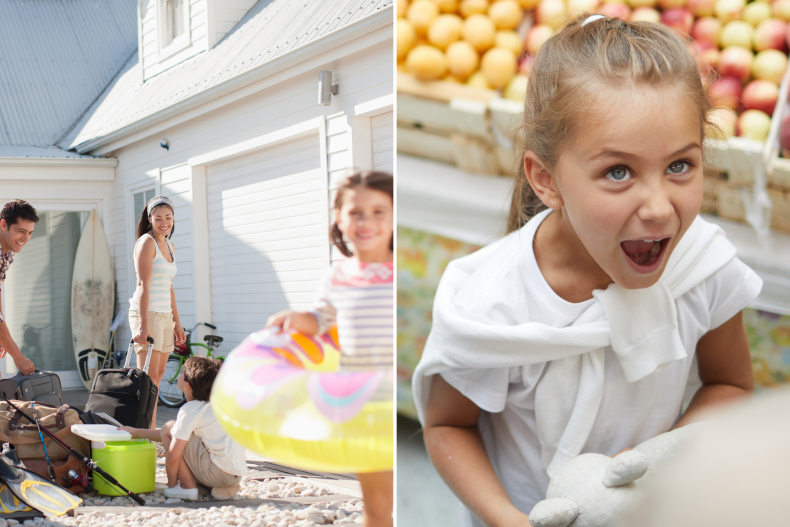 When their friends weren't available, the woman revealed her sister-in-law 'Jen' asked if she and her 12-year-old daughter could go with them.
"I immediately said no. Absolutely not, under any circumstances," the Reddit user explained.
She continued: "I know I'm going to look 100% like an asshole here, but I don't like this kid and I can barely tolerate my sister-in-law. My sister-in-law raised 'Emma' to believe that "she was autistic. Anything Emma does is excused because 'she's autistic and doesn't think or react the way other kids do'. She's a big bully for kids and adults alike. I can't even count the number of times she looked at me while I was talking and said, "Do you just want to stop talking? It's really boring."
Jen had told the couple that her daughter needed a 'mental health break' from school and asked if she could follow through, but when the Reddit user declined because 'it's supposed to be our pause, not an extra headache", the woman was furious.
"Now she's fuming at us," the poster said. "Saying her kid needs a break and she feels like we're being unnecessarily harsh."
The Centers for Disease Control and Prevention (CDC) reported that one in 44 children in the United States is diagnosed with autism spectrum disorder. With boys being four times more likely to be diagnosed with autism than girls, diagnosis in boys is around 1 in 27, while girls are diagnosed at a rate of 1 in 116.
Reddit users overwhelmingly agreed with the poster, telling her she was right to refuse to allow her sister-in-law and niece on vacation.
One commenter said: 'Even though Emma is autistic that's an explanation for the behavior but not an excuse', while another wrote: 'If her child needs a break then she is welcome to give him that break. get other people to do it for her."
"It's a vacation, not a therapy session or a summer camp for [your] sister-in-law and difficult child," another user agreed.
Another Redditor said, "You have no obligation to take people on vacation, especially people you don't even like."
"She can rent an Airbnb by herself, somewhere quiet," another commenter suggested. "Your time shouldn't be wasted. I'm constantly amazed that people try to do free trips."
Newsweek contacted u/Budget-Problem9946 for comment.
If you have a similar family dilemma, let us know via life@newsweek.com. We can seek advice from experts and your story could be published on Newsweek.