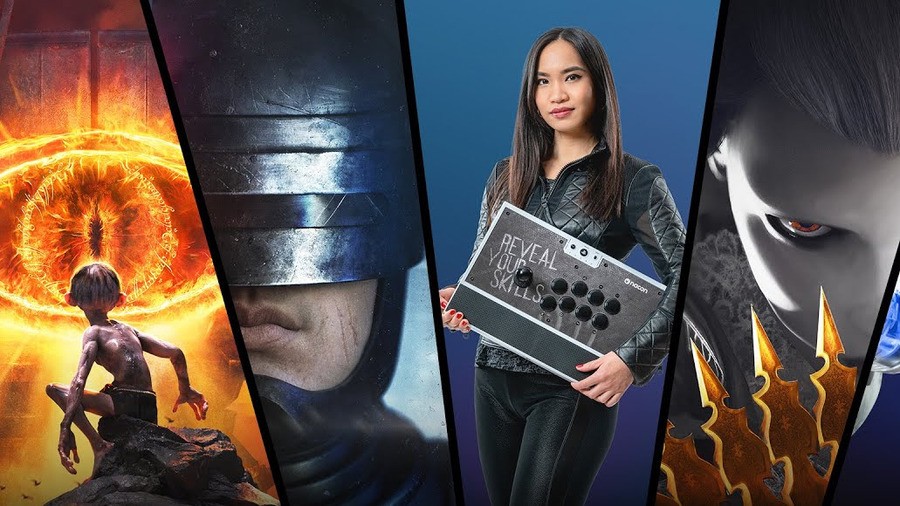 Earlier, French video game publisher and accessories manufacturer Nacon hosted its "Nacon Connect 2022" show. While The Lord of the Rings: Gollum was arguably the highlight, there were a handful of other Switch games featured by the developer.
For your convenience, we have grouped them together in this single article. Enjoy!
RoboCop: Rogue City – Gameplay Overview
This game will be coming to the Nintendo Switch in June 2023. Here's a bit about that, as well as a first look at how the gameplay will look:
Welcome to Detroit; crime rages as the city teeters on the brink of ruin, people fight for crumbs while others live extravagant lives of luxury. Control of the Detroit Police Department is turned over to the Omni Consumer Products Corporation in an effort to restore order. You are that solution, RoboCop, a cyborg tasked with protecting the city. RoboCop's triumphant return wouldn't feel right without the man who brought so much life to the role, and we're delighted to reveal that Peter Weller will be doing voice-over work on the game. Enjoy this first look at gameplay and for the record, "dead or alive, you come with me!"
Chef Life: A Restaurant Simulator – Narrated Gameplay Trailer
This restaurant simulator will be released on February 2, 2023. Here is the description and a gameplay trailer:
Create and manage your dream restaurant! Menus, purchases, decor, staff, equipment, customers… and don't forget the kitchen itself! Live the daily life of a restaurateur and earn your awards from the MICHELIN Guide.

Blood Bowl 3 – Blood Bowl For Dummies Trailer
Blood Bowl 3 has received a new trailer. There's no release date yet for this bloody fantasy football game set in the Warhammer universe, but if we hear anything we'll be sure to let you know.
Brutal, crazy, tactical… it's BLOOD BOWL! The iconic death sport returns with the new fantasy football video game faithfully using the latest board game rules and new content.
Crown Wars – The Black Prince – Reveal Trailer
This turn-based tactical strategy game is coming to Nintendo Switch at some point in 2023 – here is the revelation:
As the Hundred Years War rages on, assume the leadership of a noble family and seek glory in this turn-based tactical strategy game. Fend off enemy factions and battle an evil force that has corrupted the highest echelons of society, exploiting the conflict for its own gain through a violent and mysterious cult.
From your castle, recruit, equip and train soldiers to fight your enemies and protect the population. As you face the challenges thrown at you, your management and diplomatic skills will be put to the test. As the world teeters on the brink of collapse, there is only one solution: evil must be defeated.
The Lord of the Rings: Gollum – Gameplay Reveal
And here's another look at Gollum, which will be coming to Nintendo Switch at some point in the future. You can read more about this in our latest article:
---
You can get a full recap of Nacon Connect 2022 on the company's official YouTube channel. See something you like? Leave a comment below.