Last update:

LG's new C2 lineup was announced at CES, during the company's keynote, and has already impressed with a new panel, greater peak brightness and an improved internal processor. The LG C2 range offers some of the best gaming TVs of 2022, with a range of premium features and specs.
The LG C2 could be the perfect option for budding gamers thanks to a UHD 4K OLED display that offers fantastic color accuracy and picture clarity. Along with these, the C2 also offers 120Hz refresh rate, fast pixel response time and variable refresh rate technology for NVIDIA and AMD systems. It can all be yours for £500 less! That's right, LG is slashing the 42-inch variant from £1,399.99 down to just £899.99.
LG C2 42-inch OLED TV 2022 deal
The LG C2 42-inch OLED TV features our latest OLED Evo technology with the powerful α9 processor to give you a stunning picture – with incredible contrast, color and brightness – for the ultimate gaming, cinema and sports experience. .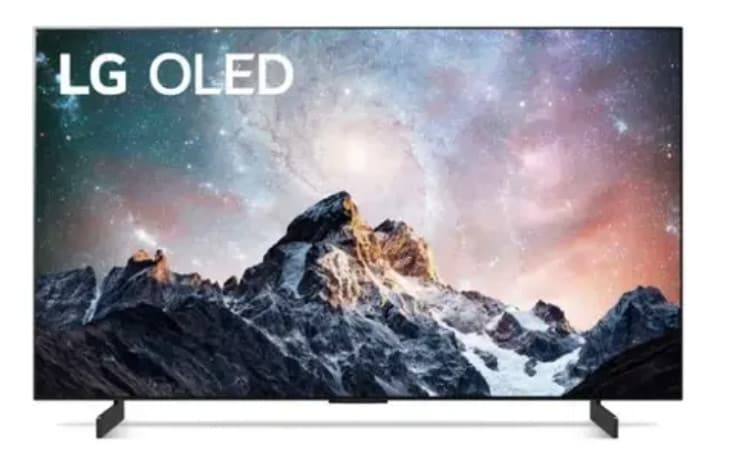 LG C2 42-inch OLED TV: Has been £1,399.99 now £899.99
At the heart of this TV is an array of gaming-friendly specs such as; a 120Hz refresh rate, low response time (almost instantaneous) and VRR for G-Sync and FreeSync systems. Of course, like most modern TVs, the LG C2 also supports next-gen console gaming through its HDMI 2.1 interface, delivering up to 48Gbps for 4K gaming at 120Hz.
Specifications of the LG C2 42 inch OLED TV
LG 4K SELF-LIT OLED evo for the most advanced OLED picture quality
Designed for an exceptional gaming, movie and sports viewing experience
HDMI 2.1 specification, 0.1ms response time and low input lag for lightning-fast gaming
Dolby Vision IQ for realistic picture and Dolby Atmos for immersive sound
Smart platform with Netflix, NOW, Disney+ and more
Operating System: webOS SmartTV
Processor: α9 Gen5 4K AI Processor
Refresh rate: 120Hz
---
What we had to say about the LG C2 OLED TV
"As for the price of this television, it must be said that it once again offers excellent value for money. And yes, that takes into account that it sells for about $200 more than last year's model at launch. The new Evo OLED panel has rolled out to the LG C2 range and it's clear to see the benefits it brings to the table. The viewing experience across many types of content was both stunning and immersive. The high refresh rate made gameplay and day-to-day viewing incredibly smooth, pairing well with VRR and ALLM features to create an artifact-free viewing experience.
A massive saving on premium products like the LG C2 only happens once in a while. £500 off a brand new OLED TV is nothing to sniff at, giving you one of the best TVs for general viewing and gaming for much, much less.